Mods Queue
A Shit-Ton of mods have been shelved for now, these mods were ones I wanted but were not imparitive, for the blend files and exported xfbins (if it has them), Click Here.
A revision to the fair request policy is in order, this will need careful planning, for now, refer to the older policy.
This is the page for queued mods, For released mods, Click Here.
Requests are free, and will always be! If someones says my requests are paid, THEY ARE LYING!
You're probably here because my discord.
Here you can check the priority of mods i'm working on.
Keep in mind ones that are not public will not be shown, However you can still see their priority.
6taro V4: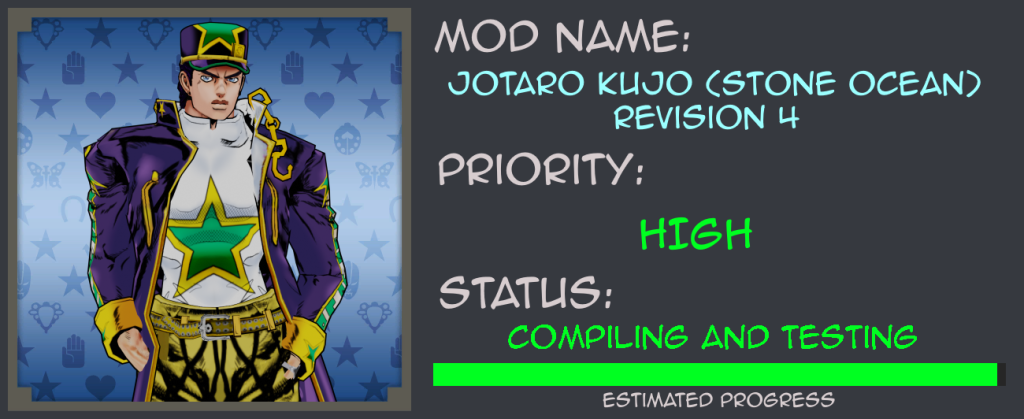 Part 8 Kira: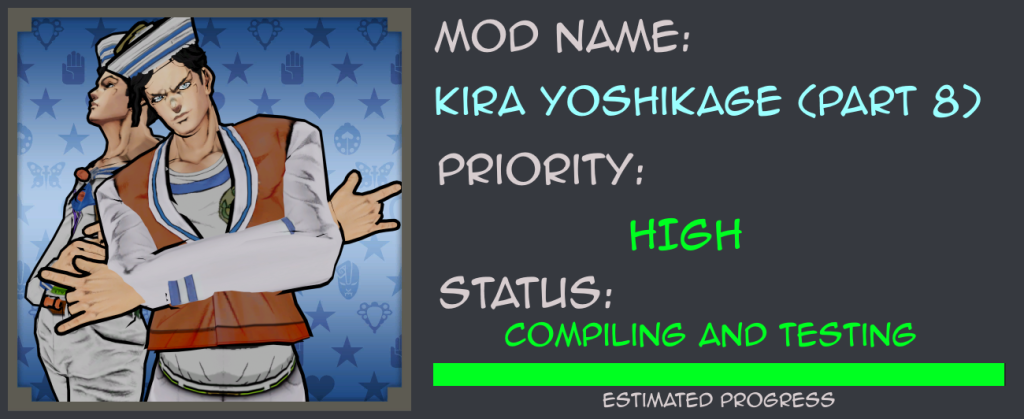 5taro: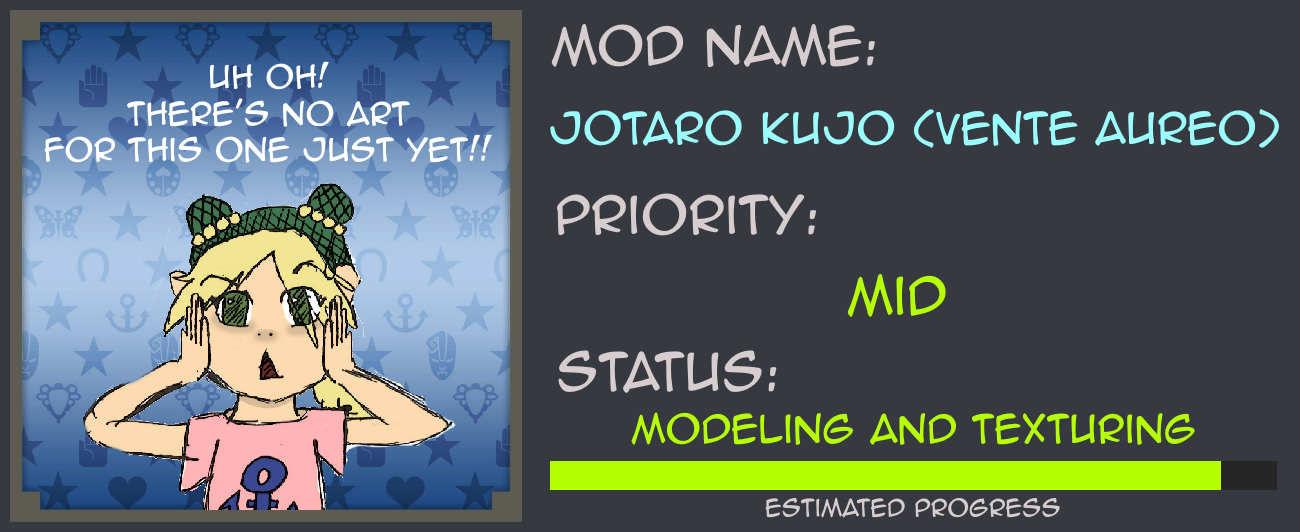 Old Jonathan: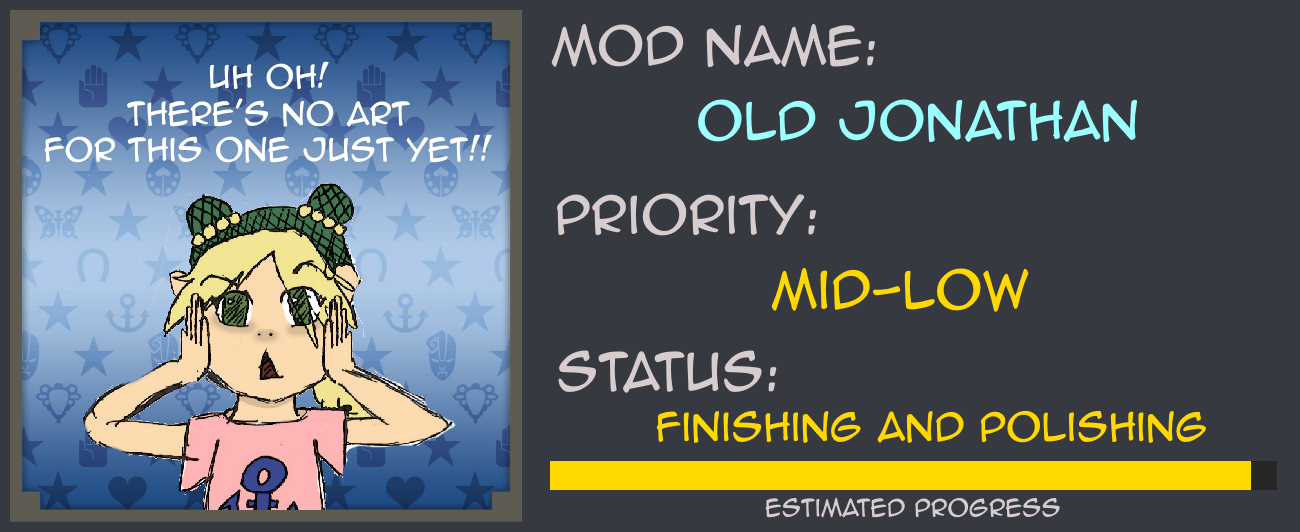 PS2 Diavolo: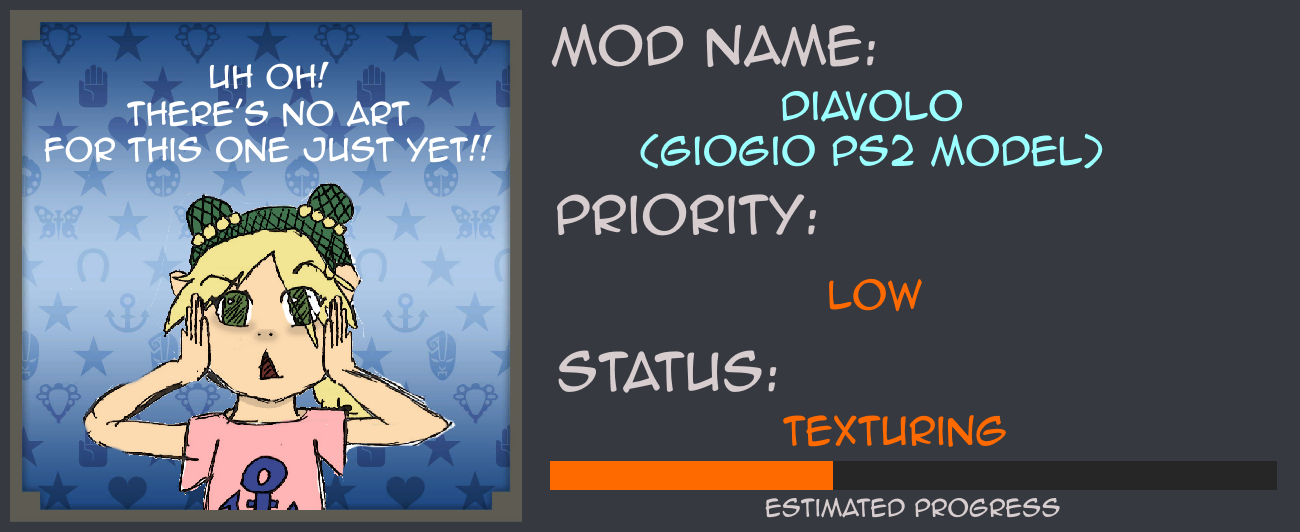 Tooru - Ryo Model: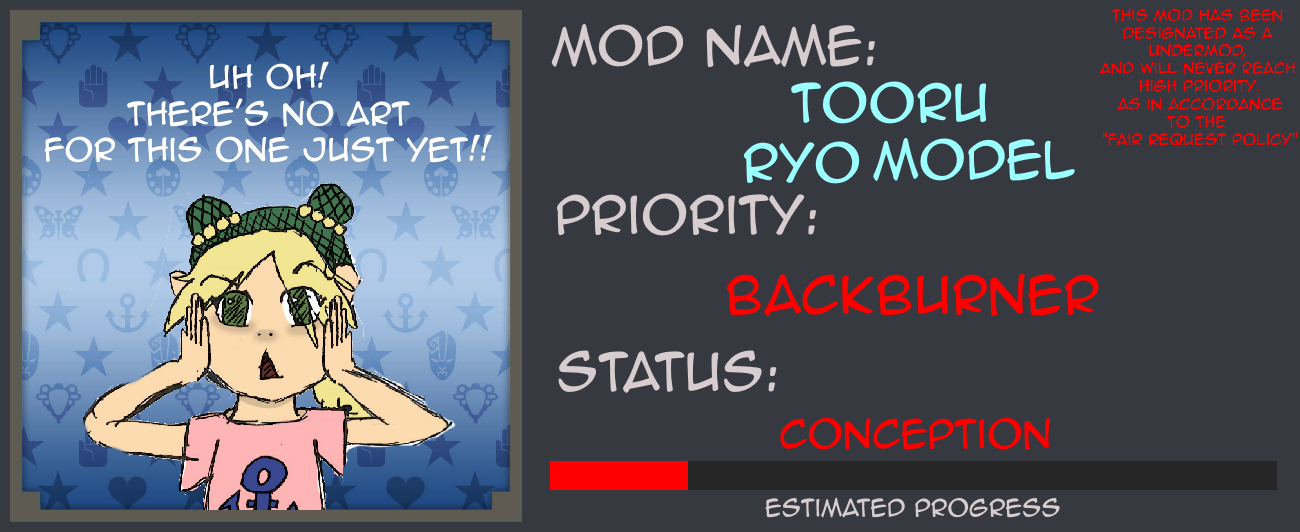 Batman: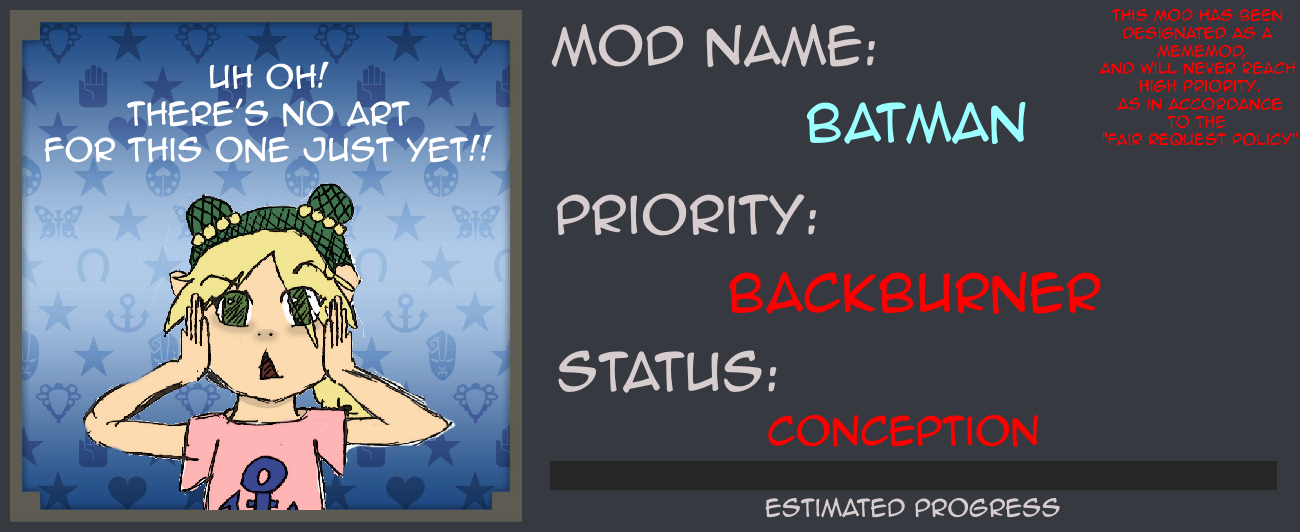 Sonic: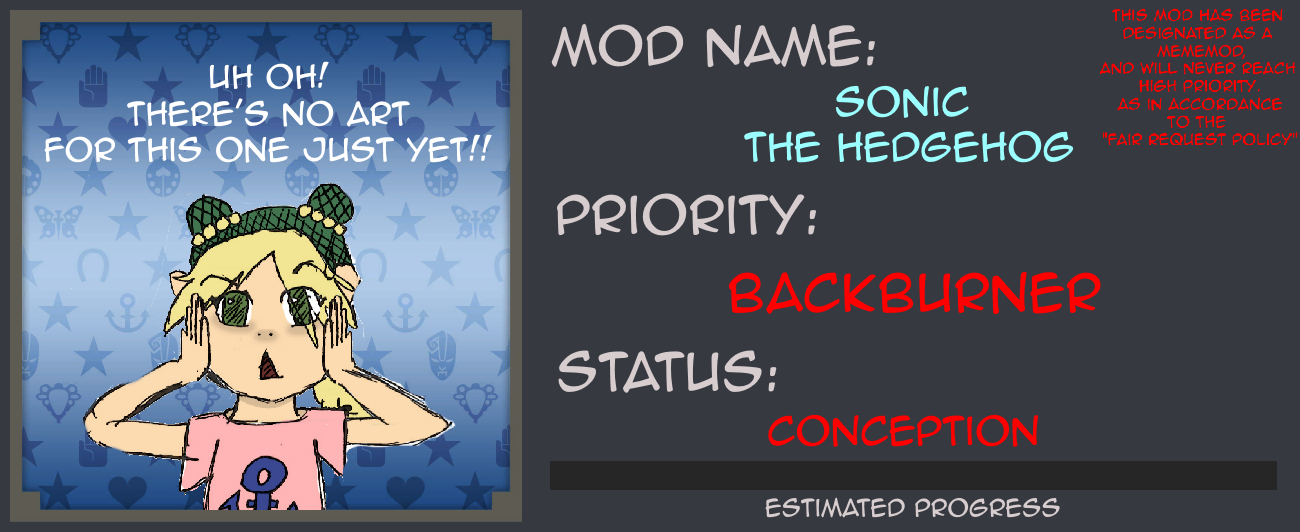 You can request a mod by DMing me on discord! I'll be on the ASB-EOH modding Discord!
Discord Invite for the Server
Your request might start Low Priority, i am currently working on many other mods, I'm sorry!
Please have some patience as I'm just one dude working on all of these mods!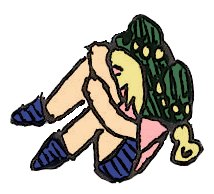 This site looks like piss i know
FAIR REQUEST POLICY
REQUEST INFORMATION
Vegietales Official website
CyberKronk
Kitsune's ParaOrdinary Expedition
Journey